Evening Seminar with Mammut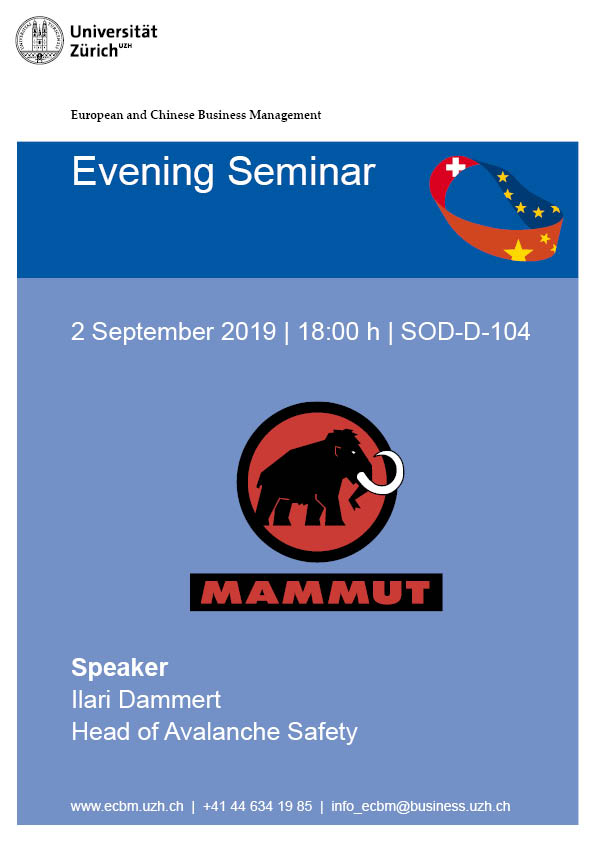 We were very happy to welcome Illari Dammert, Head of Avalanche Safety at Mammut Sports Group, to talk about his experiences working with Chinese partners.
He talked about communication challenges that arise when you develop and produce with decentralized teams.
Communication is a Key Factor
Communication is one basic aspect of a good and healthy relationship with your partners and suppliers. When they are located in different countries or even on other continents, communication becomes a key factor to whether your projects succeed or fail. If you are unable to communicate your requirements or if you fail to understand what your suppliers actually can offer you, the project is certainly doomed to become more expensive.
Communication is the enabler of business relationships going forward
Internal and External Communication
If you want your business to flourish you need to pay attention to how you communicate internally as well as with external stakeholders. Illari explained that after the implementation of a group collaboration tool at Mammut, the email load in his inbox was reduced by one third. They established dedicated channels for each product line and all discussions now are already in the correct context.

When writing with external partners it is not always easy to find a good middle ground between email (long color-coded back-and-forth-chains) or informal WhatsApp conversations on the other end of the spectrum. It is important to find the right channel for yourself and for your partners.
It's all about People and Culture.
Develop a strong collaboration mindset which leads to a high performance cooperation
Trust
With a good communication you not only save money because you avoid costly misunderstandings. You also start building trust between partners, which is the best prerequisite you can have when doing business in Europe and in China.