Information event
The MAS ECBM program will have an information stand at the information event of the continuing education programs of UZH.
Date: 02 November 2017
Time: 17:00-18:30h
Venue: UZH main building, Lichthof (large atrium)
Come and visit us! We are happy to introduce you to our intercultural business programs and to answer any questions you may have.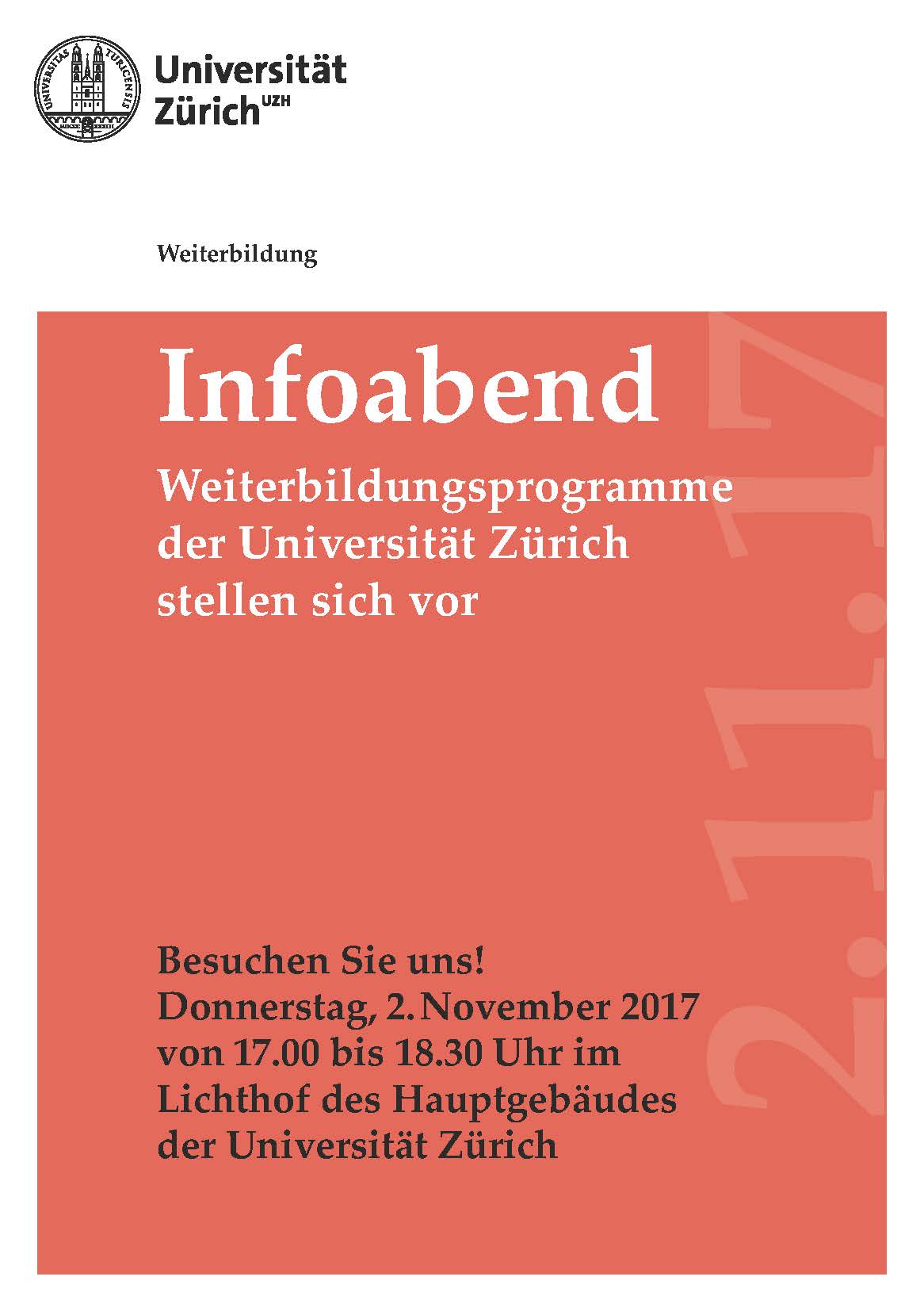 download here (German) (PDF, 234 KB)